Gen Con 50 Charity Partner
Gen Con isn't just about gaming; it's also about giving!

Gamers giving back to the community is a key part of "the Best Four Days in Gaming!" and Gen Con 50 is no exception.
Please welcome Child Advocates as the Gen Con 50 (2017) Charity Partner.
Child Advocates engages community volunteers and staff to protect children who are victims of child abuse. They are their voices in court, ensuring all children thrive in a safe and secure home.
As always, Gen Con, along with Event Organizers, and sponsors, host events during the show which raise funds for the selected charity. Some of those events include ...
Ace of Aces Auction
Balloon Sculpture "Slay the Creature"
Cardhalla
Charity Auction
Nerd Night for Charity
The list will continue to grow with event submissions.
All proceeds go directly to charity, so please support these events.

For more information about Child Advocates, check out their website at www.childadvocates.net.
In addition to Gen Con's charity efforts, gaming groups, and companies run events for their own charitable efforts throughout the show. These include: Gamers for Humanity and the Blood Drive, among others!
---
Additional Charity Support
This year, Gen Con is also partnering with the Professional Firefighters of Kokomo Local 396 for their annual Fill The Boot For MDA collection tradition. Look for firefighters to be walking the halls on Sunday with boots in hand asking for donations.
We are also joining forces with another great local Indy organization Teacher's Treasures after the convention. We will be donating our left over convention supplies in support of their mission of obtaining and distributing school supplies free to teachers of students in need in the Indianapolis area.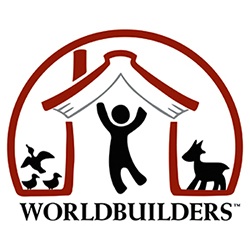 Worldbuilders is a charity founded by author Pat Rothfuss in order to use the collective power of readers, fellow authors and book lovers to make the world a better place. We raise money for other charities who we believe do the best work in their field: Heifer International, Mercy Corps, and First Book. We like to think that we are the link between the geeky community and other charities.
Join us in supporting all of our wonderful 2017 charity organizations! Thank you in advance.
---
Past Charities
Over the past 11 years, Gen Con, along with it's sponsors, exhibitors, artists, attendees, vendors, etc. has raised over $230,000 for charity.
2016 - The PourHouse
2015 - The Julian Center
2014 - Gleaners' BackSacks Program
2013 - Big Brothers Big Sisters
2012 – STARS Youth Foundation
2011 – School on Wheels
2010 – Pajama Program
2009 - Indiana Math and Science Academy
2008 - Fisher House
2007 - Christel House
2006 – Rupert's Kids
The entire Gen Con team sincerely appreciates your support for these charity efforts. Together, we have made an important difference in the lives of those in need within Indianapolis and the greater Indiana community. Thank you!